On June 19, 2022, the grand opening of the boutique of De Beers Jewellers took place in Sanya International Duty Free Shopping Complex of CDFG. It is reported that in January this year, Sanya International Duty Free Shopping Complex has cooperated with De Beers Jewellers to set up a pop-up boutique. As a premier luxury brand, De Beers Jewellers has attracted a large number of consumers once it was unveiled, offering a chance for everyone to feel its eternal elegance and perfection up close. The new landing of De Beers Jewellers in Sanya International Duty Free Shopping Complex is the first duty free exclusive store opened by De Beers Jewellers in Hainan, marking the continuous expansion of De Beers Jewellers in Chinese market. The cooperation between CDFG and De Beers Jewellers has brought a diversified shopping experience to the consumers.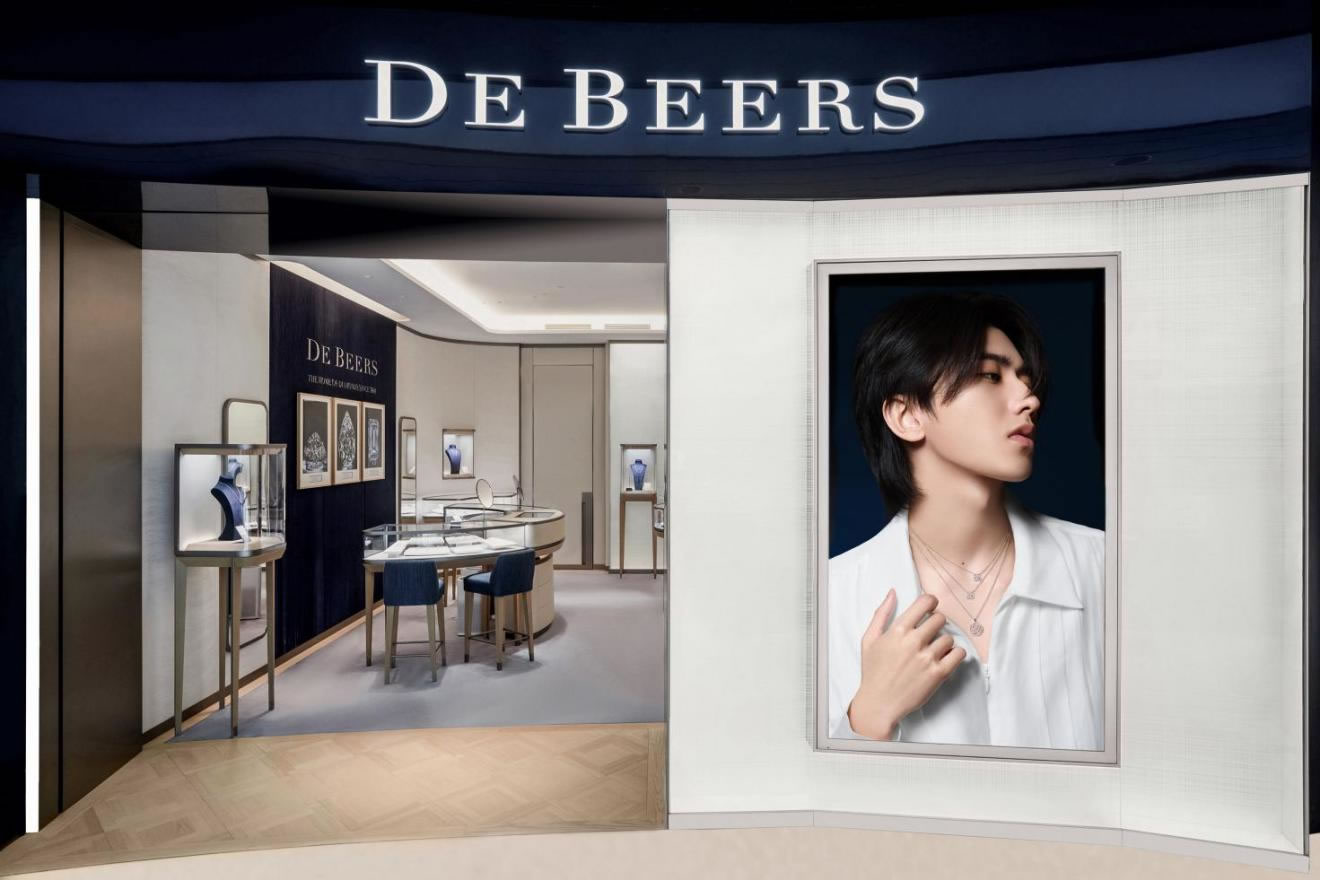 Stepping into the boutique of De Beers Jewellers in Sanya International Duty Free Shopping Complex, one is greeted by De Beers' consistently simple and elegant design concepts. The front and interior of the store are decorated with the brand's iconic De Beers' classic blue elements, showing the noble and elegant style of the brand in detail. The gentle bright lights in the store match the display cabinet, reflecting the shining radiance of diamonds. The prudent choice of materials with oak, coupled with low-energy LED ceiling lamps, which reflects De Beers' concept of sustainable development and De Beers' commitment to "Building Forever". In addition, it is worth mentioning that the boutique has a VIP room for CDFG consumers to have an upgraded shopping experience with the extraordinary and elegant jewelry in a private and comfortable environment. The boutique is also equipped with the patented De Beers Iris, which offers professional appreciation services for CDFG customers to see the true brightness of natural diamonds from the perspective of diamond experts through Iris.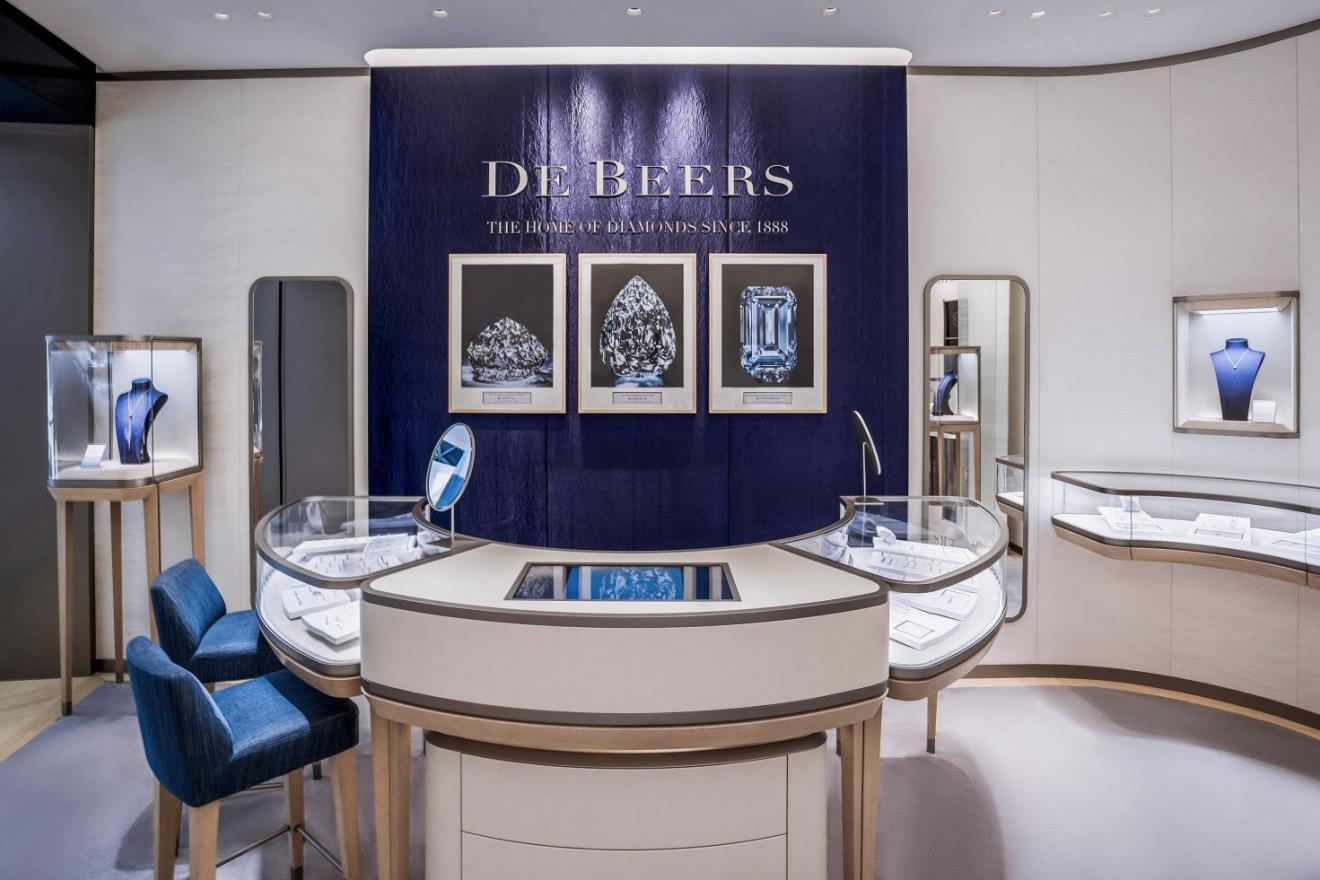 This boutique of De Beers Jewellers enables jewelry lovers to enter the splendid world of the diamond master by exploring classic series works, appreciating natural diamonds, and experiencing its over 130 years of diamond expertise. According to reports, De Beers diamond experts hand-pick the world's most magnificent natural diamonds one by one, and then interpret the aesthetics and dauntless ideas of De Beers' high-grade jewelry with rich diamond shapes, diamond cutting and artistic ideals where beauty comes first. From the classic Enchanted Lotus and Dewdrop series, to the unique Talisman series composed of polished diamond and unpolished rough diamond, to the Wedding jewelry series, each diamond jewelry piece embodies its exquisite skills. Among them, For You and Forever personalized engagement diamond ring customization service enables customers to choose their favorite diamond, design and embedding methods to create their own dream diamond rings. In the meantime, customized engraving service makes it possible to engrave designated names or special anniversaries on diamond rings or wedding rings to highlight their distinctive meaning.
In January 2022, De Beers Jewellers was launched in the E- commerce platform of CDFG , online and offline integration also provided consumers with an integrated and seamless whole scene shopping experience. Focusing on new consumer demands, CDFG has continued to consolidate its capacity, strengthen services and expand the market in recent years. With its comprehensive supply and service advantages, and strong brand appeal in the hearts of consumers, CDFG has become an important partner for international brands to expand China's duty free market.
In the future, with the strong support of its parent company, China Tourism Group, CDFG will further promote communication with global brands and steadily improve the construction of core capabilities such as procurement, operation and so on. Meanwhile, it will actively explore new opportunities for the growth of duty free market, bring more meticulous services to tourists coming to the island, and make greater contributions to the prosperity of Hainan offshore duty free economy.