China Tourism Group and its subsidiary China Duty Free Group are enjoying a high-profile presence at the second edition of the China International Consumer Goods Expo (Hainan Expo) being held this week in Haikou. Besides a large and dynamic exhibition presence, two of the group's leading executives spoke at the event's opening conference on Monday.
China is one of the largest and most promising consumer markets in the world," said China Tourism Group President Wang Haimin, who was appointed to the key leadership role in June.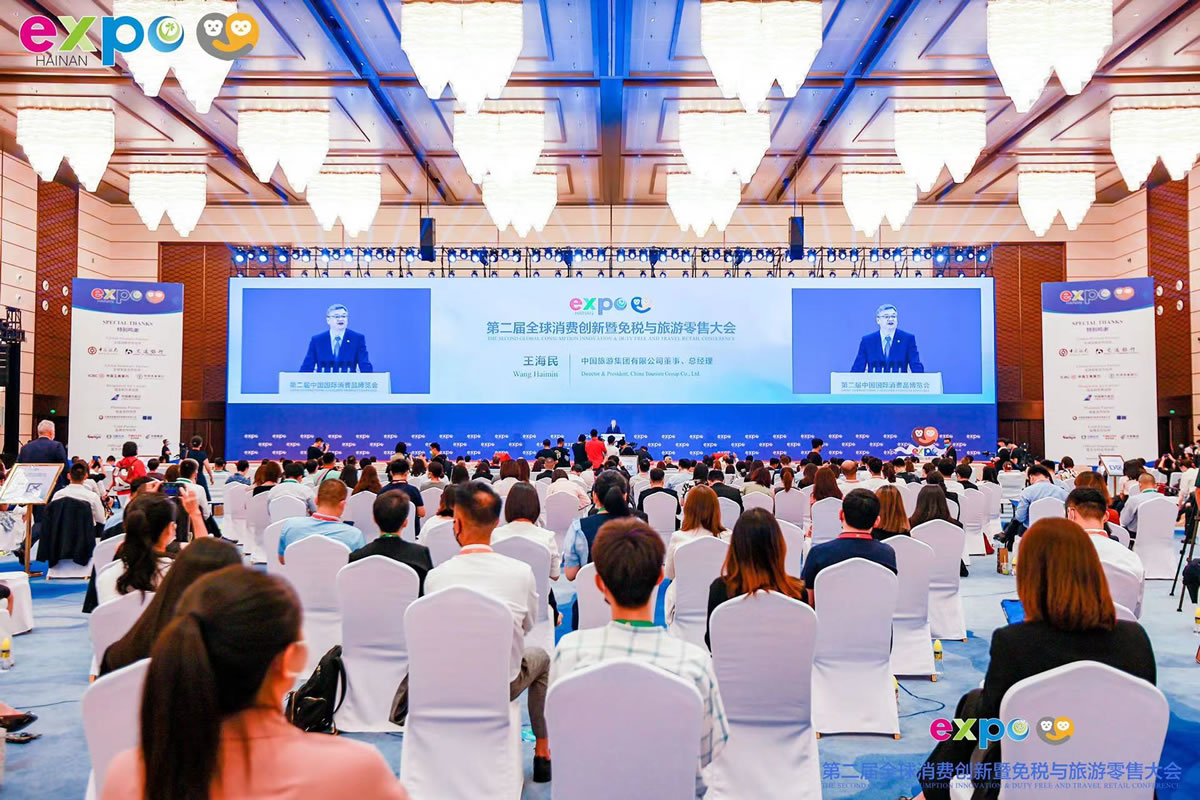 Newly appointed China Tourism Group President Wang Haimin delivered a keynote address to the conference. He spelled out the stellar performance of China's travel retail sector during a profoundly difficult period for the market internationally.
Speaking at the second Global Consumption Innovation & Duty Free and Travel Retail Conference Wang pointed out that China is forecast to contribute over a quarter of global consumption growth in the next decade, ranking first in the world.
He expressed his confidence in China's travel retail industry, saying, "In the past two years, the global travel retail market has been shrinking due to the pandemic, but China's travel retail market still registered a +38% year-on-year growth last year. In 2021, China's personal luxury goods market exceeded CNY470 billion (US$69 billion, which is more than double the level before the epidemic."
The group continues to increase investment and development in Hainan and is actively involved in the construction of Hainan International Tourism Island and the province's evolution as an International Tourism Consumption Centre.
As of 2021, China Tourism Group had 30 enterprises in Hainan with some 8,500 employees. Total assets were worth over CNY103 billion (US$15.3 billion) with an annual revenue of CNY67.2 billion (just under US$10 billion).
Management consulting firm Bain & Company's annual report on China's luxury market identifies consumption resurgence, the rise of new generation consumers, digital development and offshore duty free shopping in Hainan as the four major drivers that will continue to support the growth of China's luxury market, Wang observed. The report further predicts that by 2025 China will become the world's largest luxury market.
China Duty Free Group (CDFG) President Chen Guoqiang (Charles Chen) said that an increasing number of luxury brands place great importance on the Chinese and Hainan markets. That helped explain why CDFG has been deeply involved in developing the Hainan market for over ten years, he said.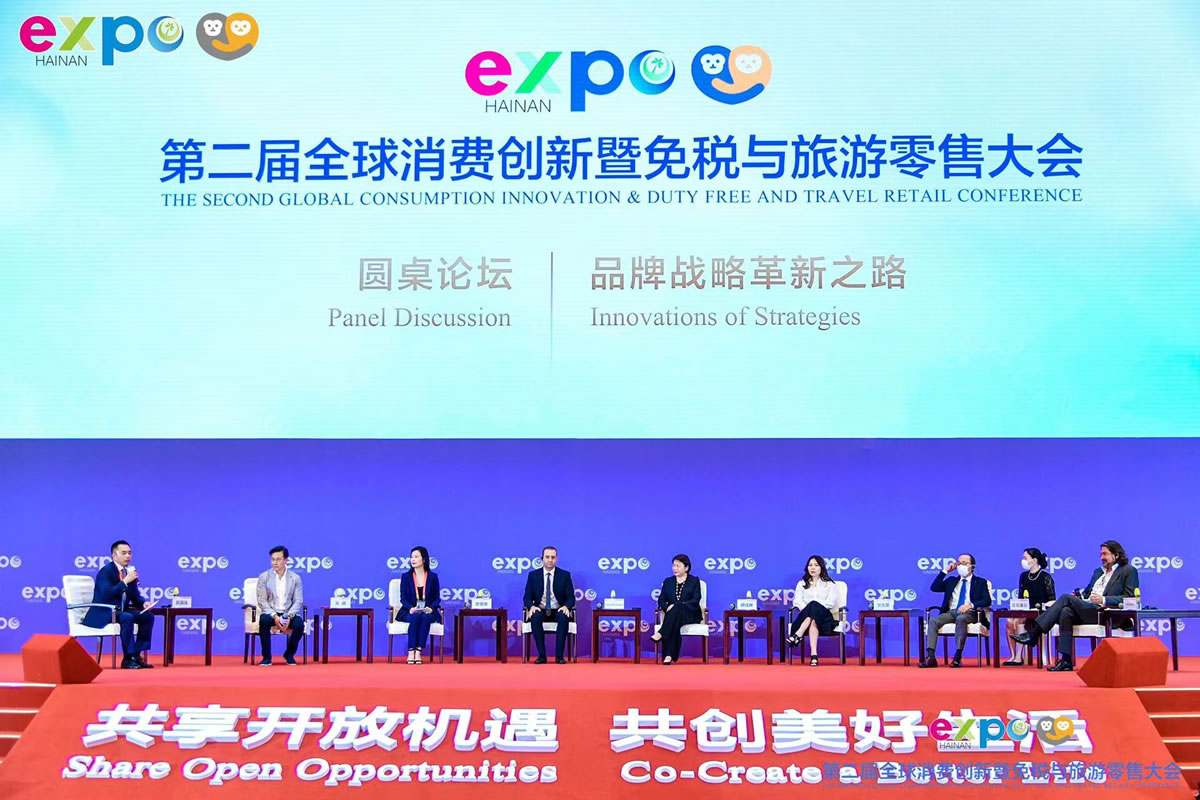 China Duty Free Group President Charles Chen (far left): "As long as we focus on consumers and develop innovative businesses, we will be able to improve our duty free offerings and better help the development of Hainan Free Trade Port"
"In the first half of this year alone, our Hainan store welcomed more than ten new brands, and worked with more than 30 well-known brands to launch CDFG-exclusive products, which shows that many brands attach great importance to the Hainan market and regard it as an entry point for travel retail in China," said Chen.
He pointed out that Hainan has also become a new hotspot for global investment and consumption, and that the Hainan Expo has attracted more attention from luxury consumer brands and investors in 2022.
"Through participation in the exhibition and conference, we will show the world the glittering new face of China's travel retail market," he said. "We will also take the opportunity to have in-depth exchanges with global partners and strive to introduce more brands and products into the Chinese market."
Chen pointed out that the current Chinese consumer market is becoming younger and more personalised. Generation Z, represented by the post-199s generation, has become an emerging force that cannot be ignored, he noted. Digitalisation and omnichannel strategies will also be key points for the future.
"As long as we focus on consumers and develop innovative businesses, we will be able to improve our duty free offerings and better help the development of Hainan Free Trade Port," Chen pledged.
Chen noted that the success of Hainan's duty free market has supported the recovery of the island's cultural and tourism sectors. With the introduction of more brands, Hainan's travel retail industry is sure to keep booming, paving the way for the island province to become an international tourism consumption centre, he concluded.
Source: ©The Moodie Davitt Report