China Duty Free Group (CDFG) has maintained its market leadership among the world's top travel retailers for a third straight year, based on 2022 turnover, according to The Moodie Davitt Report's annual rankings.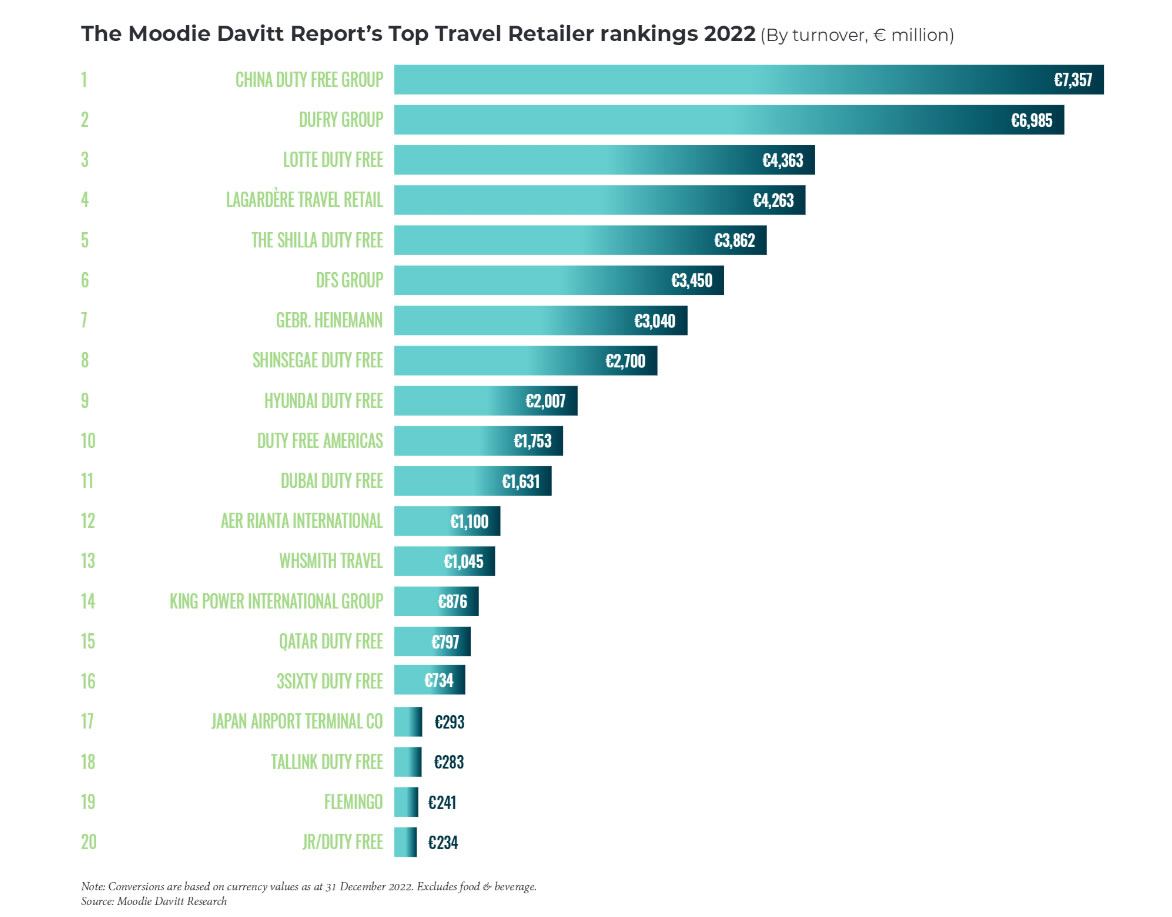 The state-owned company's strong performance on China's robust domestic travel market allied to an unrelenting investment mindset and approach at CDFG-propelled the company to number one status.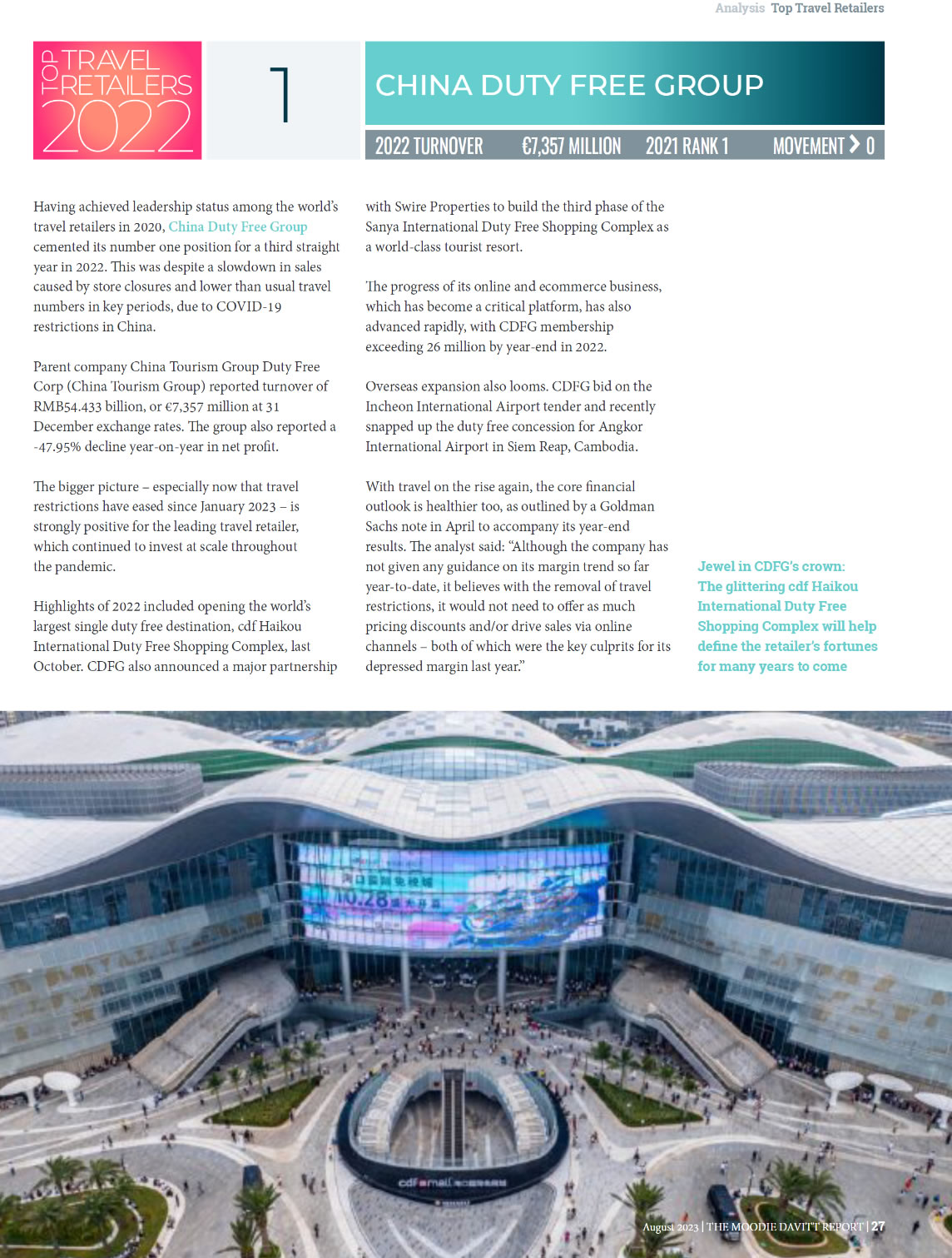 Parent company China Tourism Group Duty Free Corp (CTG DUTY-FREE) reported turnover of RMB54.433 billion.
Highlights of 2022 included opening the world's largest single duty free destination, cdf Haikou International Duty Free Shopping Complex, last October. CDFG also announced a major partnership with Swire Properties to build the third phase of the Sanya International Duty Free Shopping Complex as a world-class tourist resort.
Source: ©The Moodie Davitt Report