China Tourism Group (CTG) and its subsidiary China Duty Free Group (CDFG) are deeply participating in the third Hainan Expo being held this week in Haikou. CDFG, the world's largest travel retailer, has joined hands with Richemont Group to create a 600sqm exhibition space to showcase new trends in international consumer goods.
At the opening conference themed 'Leading New Global Consumption, Sharing a Better New Life', CTG Chairman Chen Yin delivered a powerful speech, noting that CTG and CDFG have been able to effectively overcome the severe impact of the COVID-9 crisis by insisting on doing business in good faith and providing quality services to attract consumers.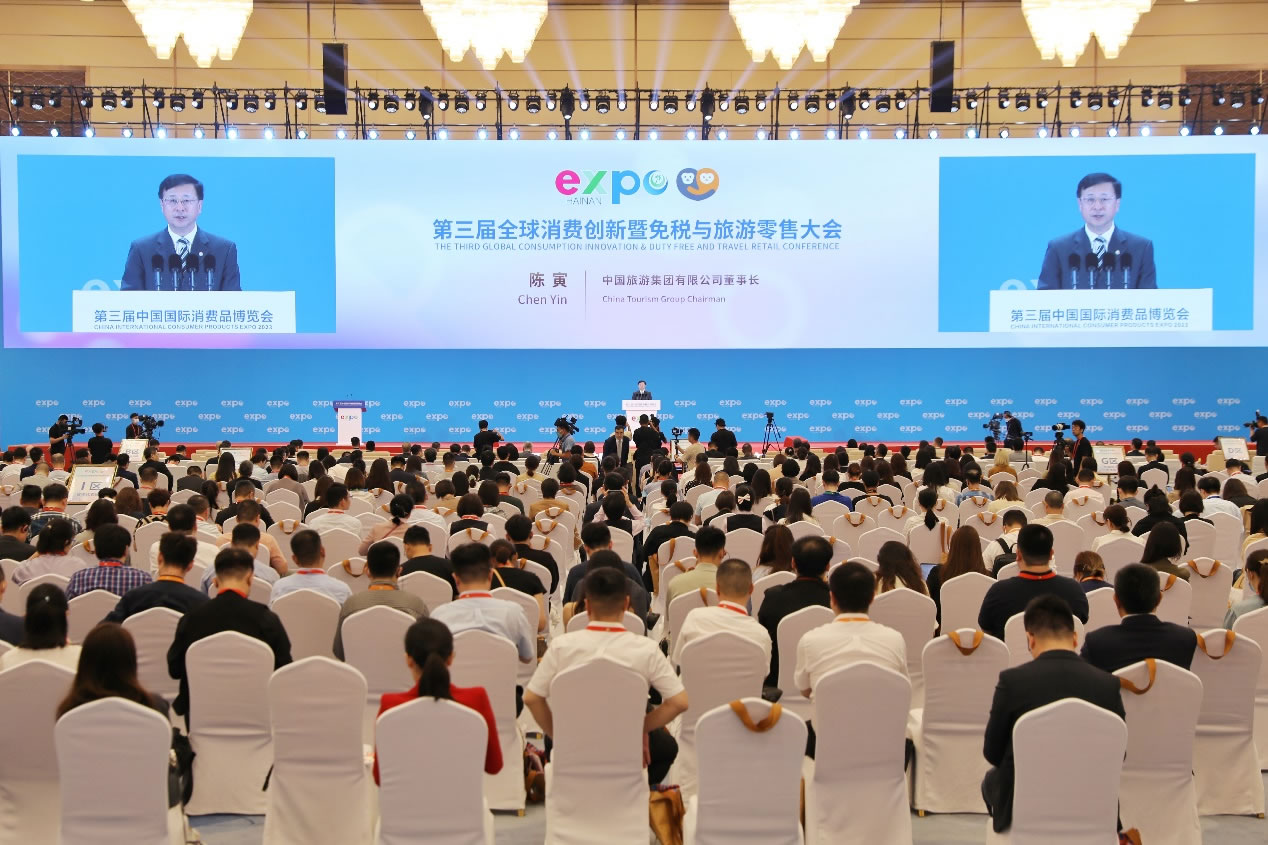 China Tourism Group Chen Yin delivers a powerful, forward-thinking and optimistic speech to delegates
CTG has leveraged the advantages of China's large market and placed increasing emphasis on the fundamental role of consumption in driving economic development, he said.
Sanya International Duty Free Shopping Complex has become the world's largest single duty free shop in terms of sales volume while cdf Haikou International Duty Free Shopping Complex was successfully opened and became the world's largest single duty free shop, Chen said.
CTG Duty-Free was successfully listed on the Hong Kong H-share market last year and maintained its position as the world's number one travel retailer for two consecutive years.
CTG's performance offers a microcosm of China's strong economic resilience and high potential.
Later in the conference, CDFG Executive Vice General Manager Chang Zhujun (Luke Chang) – pictured left below – hosted a panel discussion on 'Duty Free + Cultural Tourism'.
Chang said that the offshore duty free sector has become a "golden key" for the transformation and upgrading of consumption. The channel is of enormous significance in accelerating a consumption revival and upgrading.
CDFG exhibition space enjoys prime positioning at the main entrance of Hall 5. It has been built in line with CDFG's commitment to focusing on green and environmental protection and implementing its ESG policy.
The design features parent company CTG's centennial logo, celebrating the historic landmark and signalling a new stage of development.
As an integral part of 2023 being designated as the 'Year of boosting consumption', CDFG is focusing on green and fashionable consumption. It is presenting a wide range of products, including watches, fragrances, imported and domestic liquor, fine accessories and electronic products.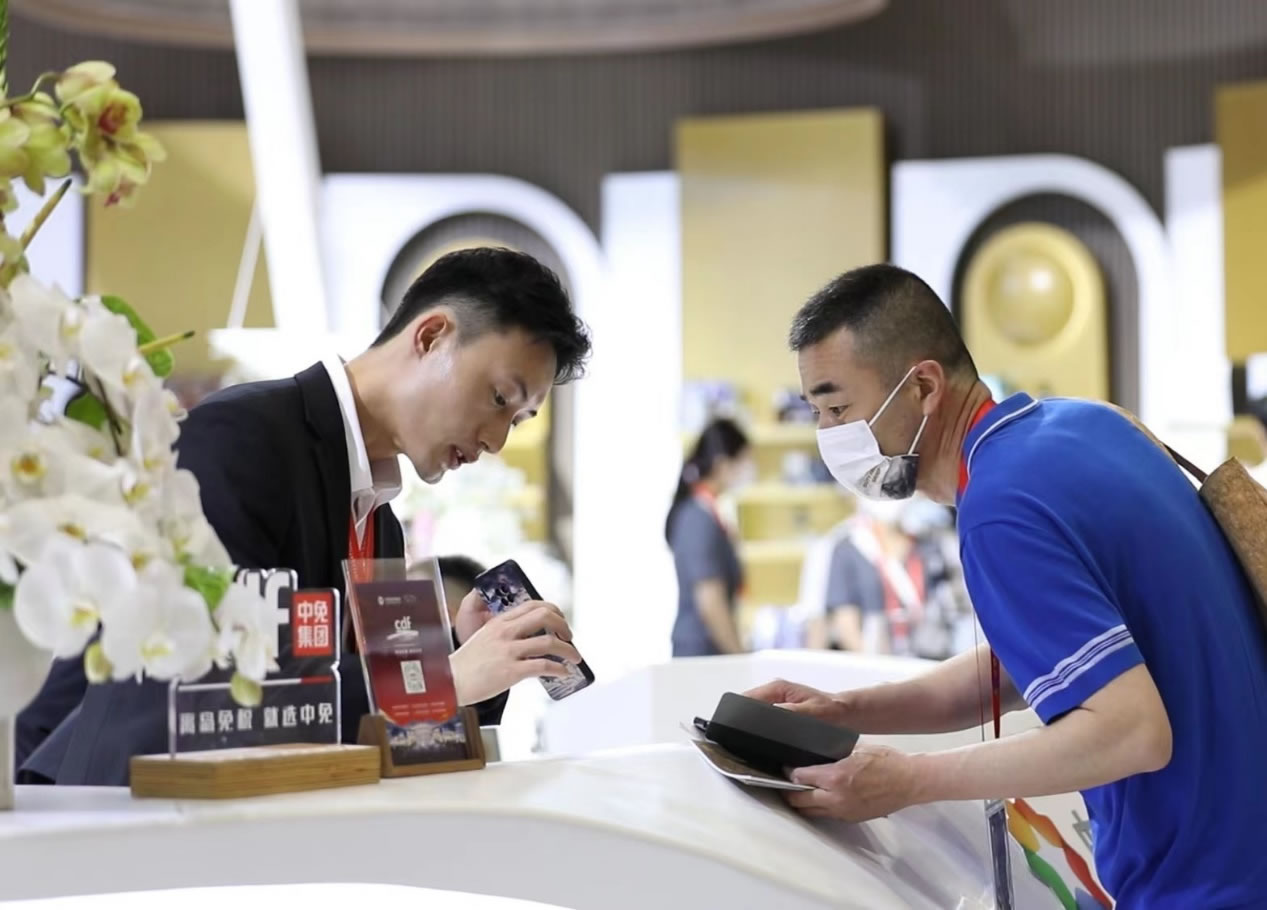 CDFG is also showcasing the company's long history and has integrated the main highlights of its acclaimed Hainan shops into the area design, displaying the highlights by unit. This allows consumers to directly experience the key shops' brand culture and charm.
Source: ©The Moodie Davitt Report