World number one* travel retailer China Duty Free Group (CDFG) was this week awarded the duty free retail contract at Chengdu Shuangliu International Airport in Sichuan province after an open tender.
As a result, CDFG and Sichuan Airport Group plan to leverage their respective strengths to create a joint venture company to operate the airport's arrivals and departures duty free stores. The two companies pledged to develop a world-renowned, first-tier airport flagship duty free offering.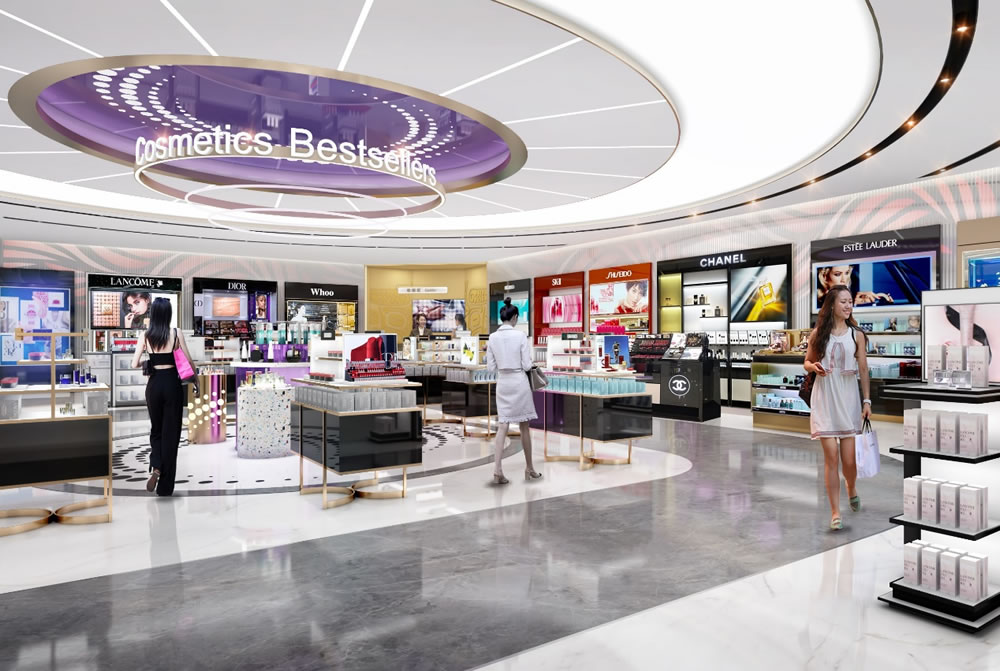 Sichuan Airport Passenger Service Co issued the announcement on 21 August. Chengdu Shuangliu International Airport, a four-level international aviation hub, is located in the southwest of Chengdu, Sichuan province, about 16 kilometres away from the city centre.
Chengdu Shuangliu International Airport is operated jointly with sister airport Chengdu Tianfu International Airport, where CDFG already operates the duty free business.
According to Sichuan Airport Group, the two airports served 12.74 million passengers from January to May this year, ranking them collectively the busiest in China.
Under a series of plans – titled 'Chengdu International Aviation Hub Strategic Plan'; 'Chengdu Tianfu International Airport Transition and Operation; and 'Two Airports in One Flight Slot Resource Allocation Plan' – international flights will be transferred to Tianfu International while Shuangliu International will retain Hong Kong, Macao and Taiwan regional flights (all offering duty free services to departing passengers).
Chengdu, after Shanghai and Beijing, is the third city on the Chinese Mainland to have dual international airports, highlighting its status as a regional and international gateway.
CDFG said that it attaches great importance to the development of airport duty free business in Chengdu, having cooperated with Sichuan Airport Group for many years.
Currently, CDFG has a 4,103.7sq m departures store at Chengdu Tianfu International. The new contract at Chengdu Shuangliu International Airport covers 928sq m, including 474sq m for the departures store and a 454sq m arrivals shop.
CDFG said that it will develop an offer tailored to the local characteristics of Chengdu in keeping with the profile and needs of international travellers at both airports. It plans to support the coordinated development of Chengdu's 'Shuangliu + Tianfu' strategy.
The new duty free store will embody Chengdu's status as a technology and innovation centre, while showcasing the digital power of CDFG. By creating a new retail format that embraces technology and modernisation, the joint venture plans to forge a new retail eco-system, which will in turn help Chengdu Shuangliu International Airport become a world-class aviation hub.
CDFG said that by leveraging the powerful resources of its parent company China Tourism Group, it has been able to develop its expertise over many years. It now plans to deploy that collective strength in cooperation with Sichuan Airport Group to build a top-quality international duty free business at Chengdu Shuangliu International Airport.
CDFG described duty free as a "bright business card" to showcase Sichuan and Chengdu. "The new duty free shop will fully reflect Chengdu's hi-tech features; demonstrate CDFG's digital vitality of CDFG; offer a truly technological and modern new duty free format; create a new retail ecosystem; and help Chengdu Shuangliu International Airport become a first-class international airport," the company commented.
Under the leadership of China Tourism Group, CDFG said that it has made great efforts to develop duty free operations in large hub airports over recent years. These include Chengdu Tianfu International Airport and Hangzhou Xiaoshan International Airport Terminal 4.
CDFG said that its success in partnering with Sichuan Airport Group at Chengdu Shuangliu International will boost an already powerful presence in medium-sized and large airports across China. The success will increase CDFG's global competitiveness and help drive both the repatriation of overseas consumption and internal circulation, the company noted.
Source: ©The Moodie Davitt Report