The Trinity Forum – the world's most influential airport commercial revenues conference – made a triumphant return after a three-year, COVID-driven absence last week in Singapore (1-2 November).
The event is owned by The Moodie Davitt Report and co-organised with ACI World and ACI Asia-Pacific. This year's Trinity Forum host was Changi Airport Group.
China Duty Free Group (CDFG) was a Platinum Partner alongside fellow industry heavyweights Diageo Global Travel, L'Oréal Travel Retail, Mondelez International World Travel Retail, Nestlé International Travel Retail, Pernod Ricard Global Travel Retail and Shiseido Travel Retail.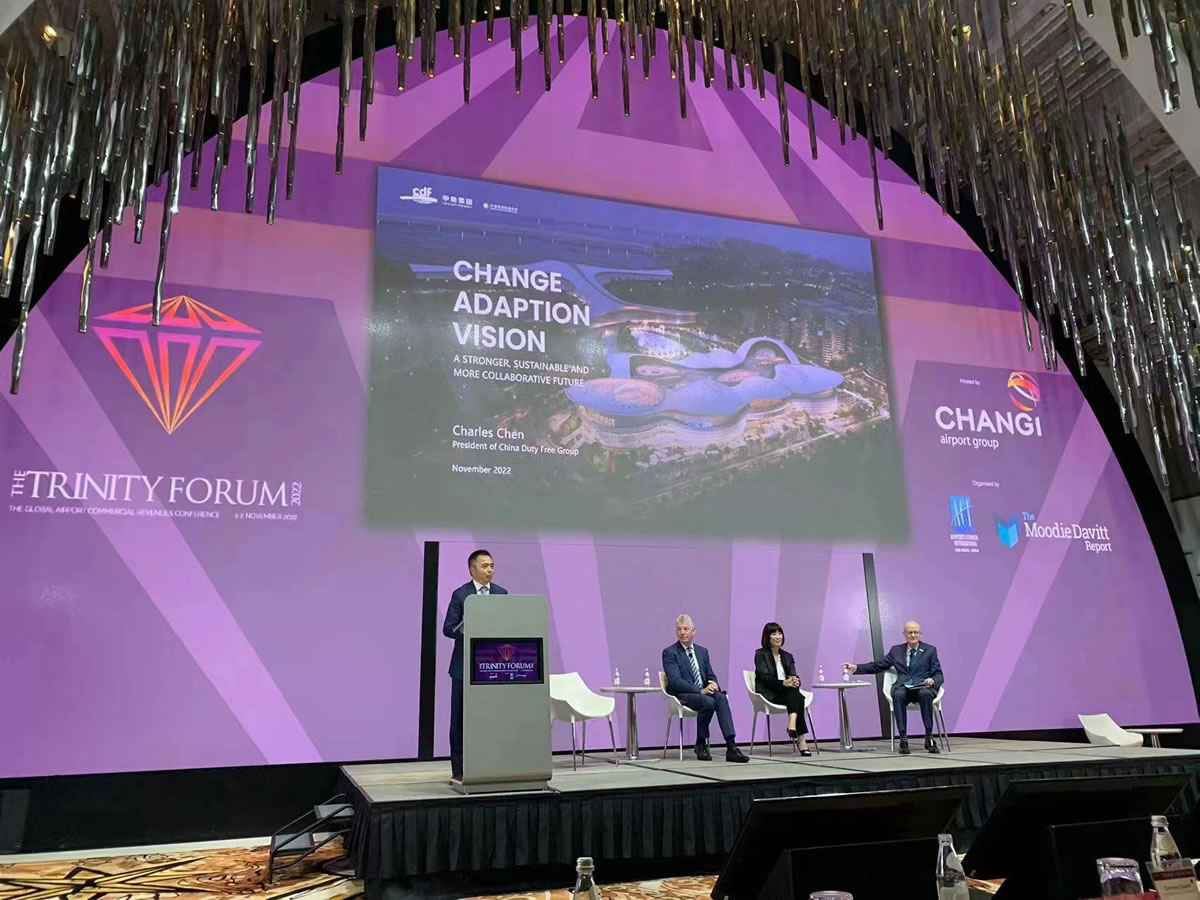 Charles Chen delivered a keynote address on Day 1
The event was highlighted by an opening keynote address from CDFG President Charles Chen, who began by expressing his excitement to be back at The Trinity Forum after three years.
Chen said that the international travel restrictions in China through the pandemic had offered an opportunity for CDFG to adapt its approach. "China is changing," he said. "The outbound tourist flow at China's airports and border ports dropped sharply, but Chinese tourists began to travel within the country. This inspired me to adapt and change our approach too."
Hainan, buoyed by its offshore duty free sector, has become the preferred destination for domestic tourists with Sanya ranked first in the Travel Destination Wish Index. "The once rising consumption of fashion products, watches and other accessories decreased, while sales of fragrance, skincare and alcohol soared," Chen said.
Commenting on the three key judgements that have influenced CDFG's COVID-19 response, Chen said: "We believed the duration and impact of COVID-19 may greatly exceed SARS in 2003, so a long-term approach was needed. Benefitting from 40 years of China's opening up, Chinese consumers will still be able to afford a lot of things. Finally, brands will stand with us hand-in-hand to tide over the difficulties."
These judgements led CDFG to lean on big data, innovation and cooperation to thrive amid the pandemic. Chen highlighted the CDF Member WeChat Mini program as one of its big successes over recent years. The program has become the most popular platform in China travel retail, which has accumulated over 300,000 daily active users, serving over 20+ million members and connecting the CDFG offline to online shopping experience.
Chen thanked CDFG's brand partners who have helped drive its success. With an eye towards the future, he shared the five new pillars for CDFG's future development. These are to improve new retail business, build more downtown duty free stores in China, bid for large airport hubs in domestic and international markets, expand overseas business and strengthen capital operation.
"We can never go back to three years ago. We cannot stop moving forward. We have to embrace the future bravely with wisdom and courage," Chen said.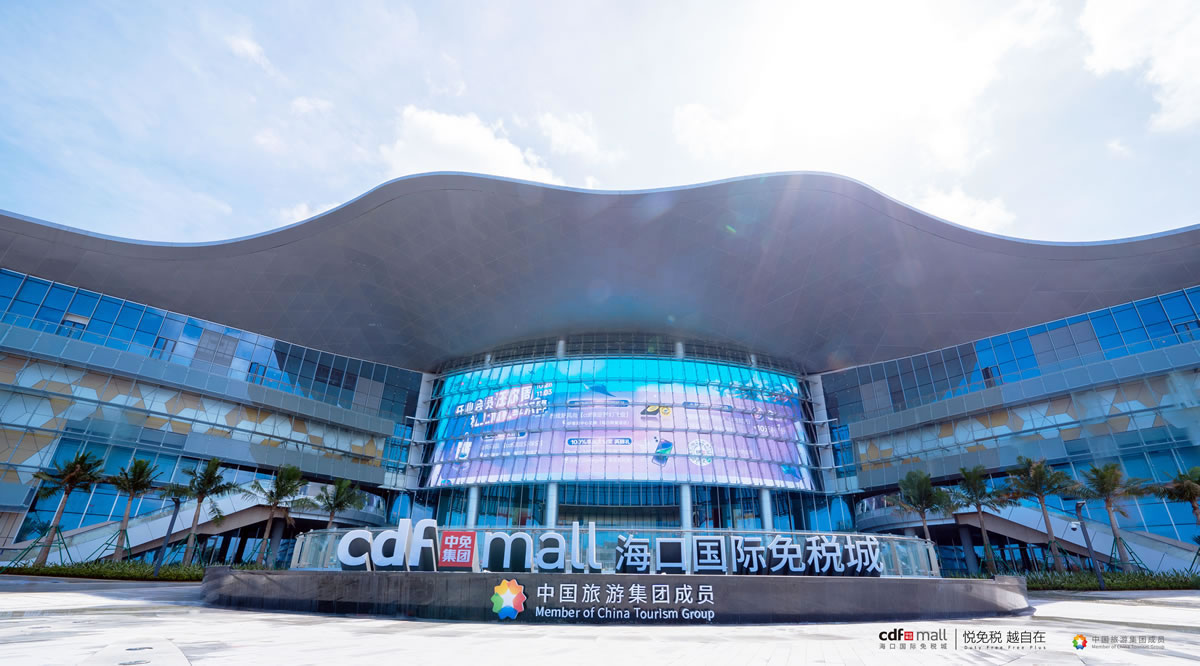 Chen concluded with a dazzling presentation on the newly-opened cdf Haikou International Duty Free Shopping Complex. The cdf Haikou International Duty Free Shopping Complex features over 800 renowned international and local brands, including a host of debut and exclusive duty free concepts, brands and boutiques in China. In doing so, CDFG has created a world-class leisure and shopping complex.
Source: ©The Moodie Davitt Report