Hainan's offshore duty free sales during 'Super Golden Week' – the eight-day long national holiday celebrating the Mid-Autumn Festival and the Chinese National Day (29 September-6 October) – reached CNY1.33 billion (US$182.4 million), up +117% year-on-year, according to Haikou Customs statistics. The number of duty free shoppers rose +143% over the same period last year to 170,000.
To help boost the quality and development of the Hainan offshore duty free market, CDFG's Hainan stores introduced a series of Mid-Autumn and National Day-themed promotional campaigns throughout Golden Week. These activities, designed according to the hottest trends in the travel retail market, drew large crowds.
Attractive discounts and diverse brand line-up
During Golden Week, cdf Sanya International Duty Free Shopping Complex was crowded with shoppers drawn by the variety of offers and activities available.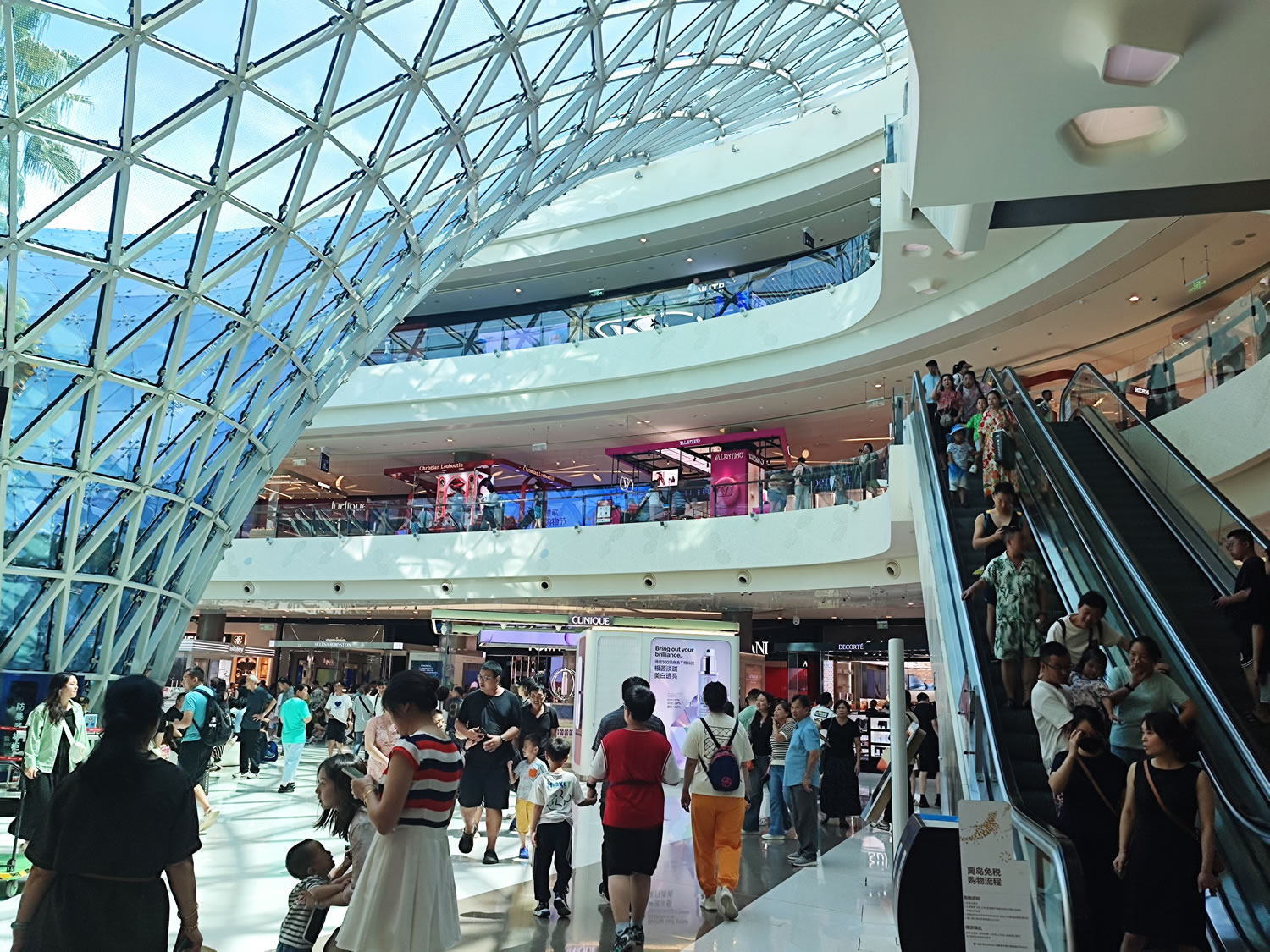 At the 'See the Moon Rise' fete, visitors were invited to participate in mooncake and wine tastings while soaking up the atmosphere of the Mid-Autumn Festival. Meanwhile, special discounts, lucky draws, extra points for members, shopping privileges and gifts, and new store openings enriched the shopping experience with a mix of fun and amazement.
Several F&B brands including %ARABICA and Shake Shack had made their Hainan debuts at cdf Sanya International Duty Free Shopping Complex right before Golden Week. Their arrivals further enhanced the complex's brand line-up, offering consumers more dining options to complement the retail offer.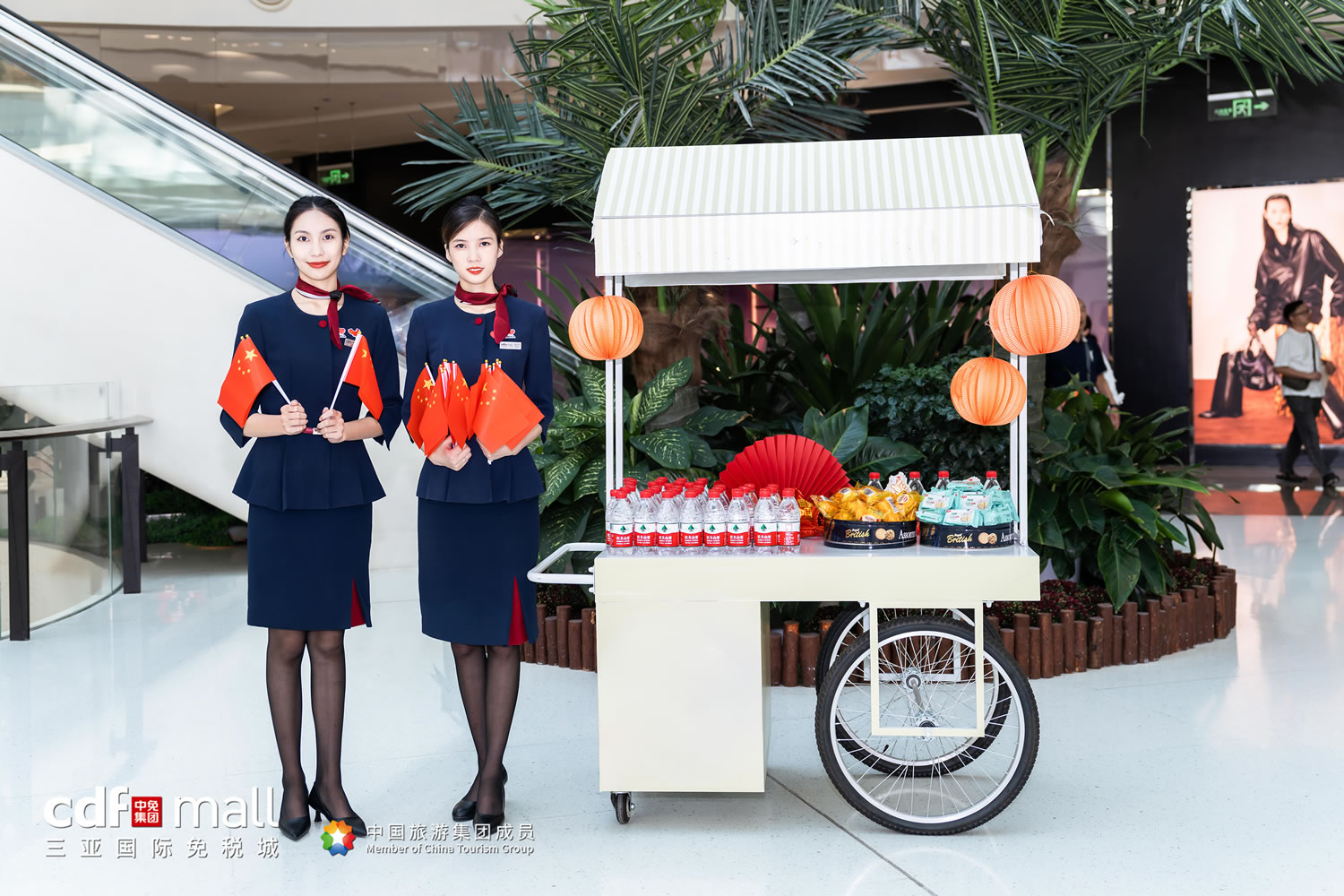 Meanwhile, pop-up spaces from renowned international brands such as The Macallan, The Dalmore and Kilian brought extra excitement, giving shoppers the opportunity to sample new and limited-edition products and receive exclusive gifts.
Diversified business formats bring 'one-stop satisfaction'
To the north of the island, cdf Haikou International Duty Free Shopping Complex – the world's largest individual duty free shopping complex – ranked as one of Haikou's hottest destinations during Golden Week, welcoming over 180,000 visitors.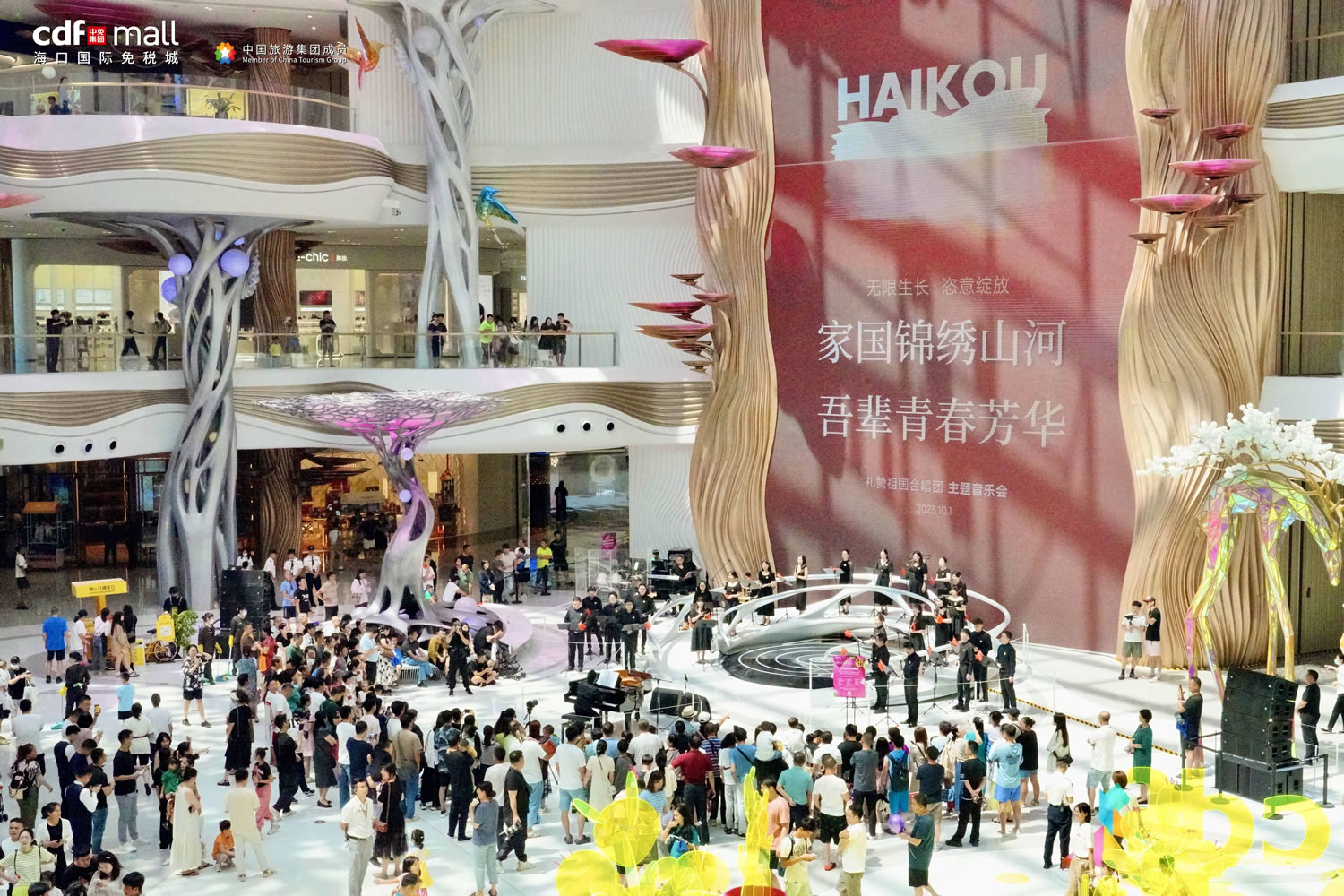 From a traditional Han Chinese clothing show to chorus concerts and dance flash mobs, cdf Haikou International Duty Free Shopping Complex presented an array of interesting, novel and immersive cultural experiences for shoppers by combining traditional Chinese elements and popular culture.
And when it came to the main event – shopping, consumers were able to enjoy a host of attractive offers including flash sales, lucky draws and prize games with 100% guaranteed prizes.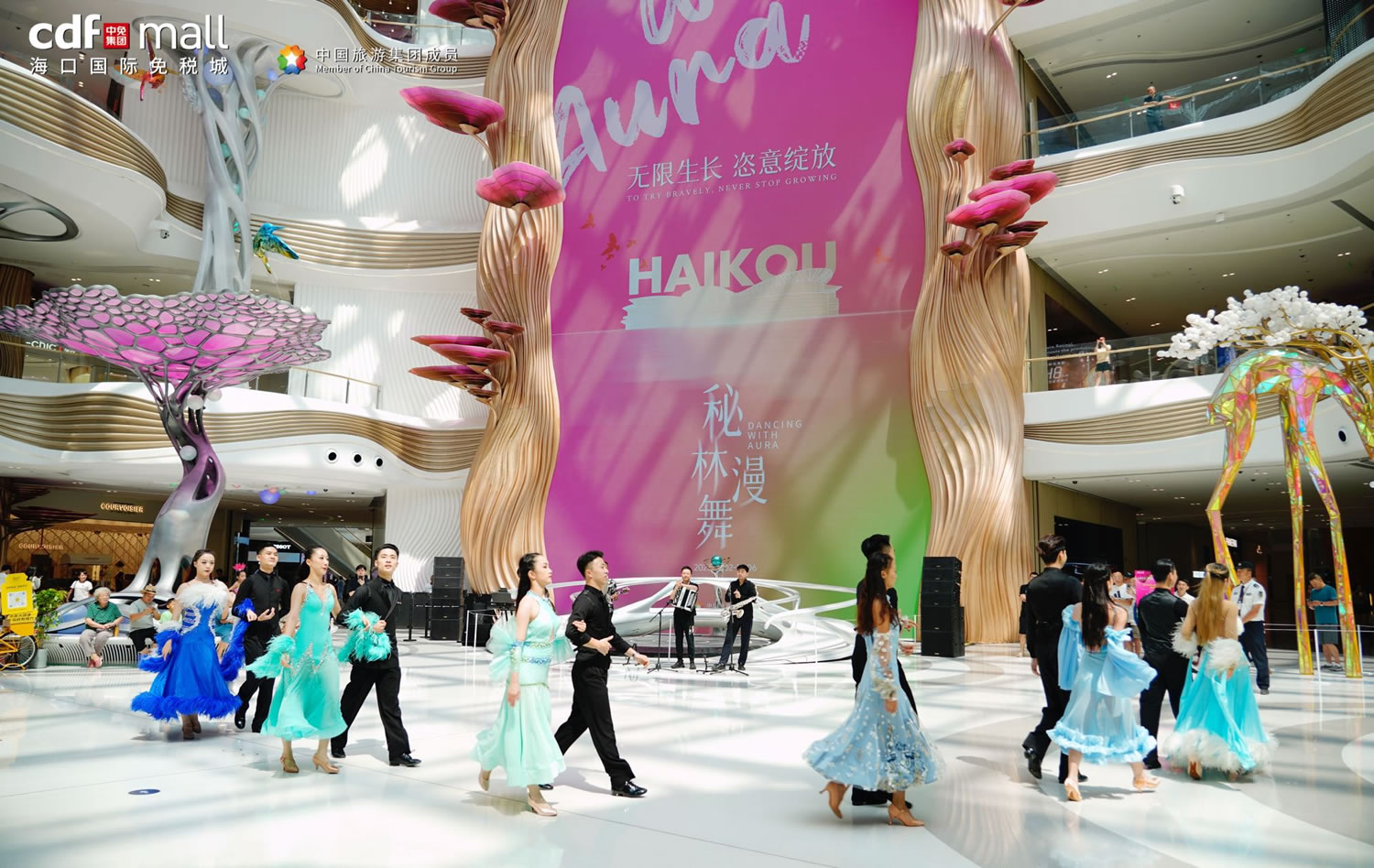 By providing a one-stop retail and leisure experience that encompasses shopping, entertainment and F&B, CDFG hoped consumers could have everything they had wished for without ever having to step outside of the mall.
To make this experience more seamless and hassle-free, cdf Haikou International Duty Free Shopping Complex also offered a comprehensive range of incremental services including free shuttle bus and welcome services, a kids' area inside the VIP Lounge and child care. Visitors were greeted with extended facilities in the resting areas and upgraded bathrooms and nursing rooms.
Boosting duty free consumption
CDFG also hosted a series of activities at the cdf Haikou Duty Free Shop and cdf Haikou Meilan Airport Duty Free Shop to create lasting holiday memories for tourists.
At cdf Haikou Duty Free Shop's 'Joy Market', visitors enjoyed free coffee, edible sugar paintings and wine & spirits tastings and took home free gifts. A variety of discounts and bank offers applied to major categories including fragrances, cosmetics, jewellery and watches, fashion and wine & spirits. Fashion shoppers could enjoy up to 5,000 extra points.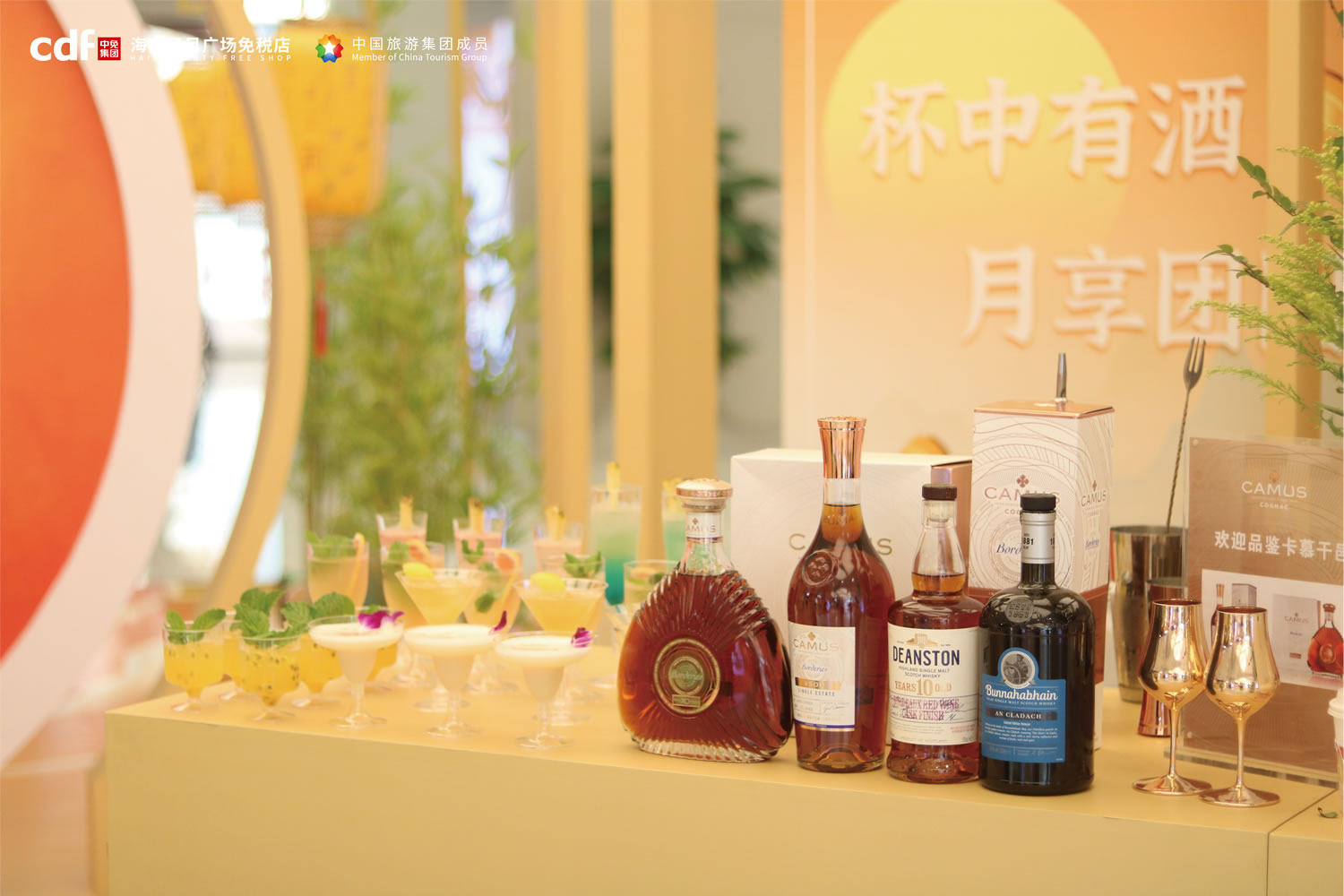 As the last stop for many visitors' Hainan duty free shopping journey, the cdf Haikou Meilan Airport Duty Free Shop welcomed shoppers with a wide spectrum of promotions, particularly for fragrances, cosmetics, watches and leathergoods, as well as the latest Huawei and iPhone products.
The cdf 'Cheer Up' beverage festival brought this year's CDFG Golden Week festivities to a celebratory end with expertly crafted libations.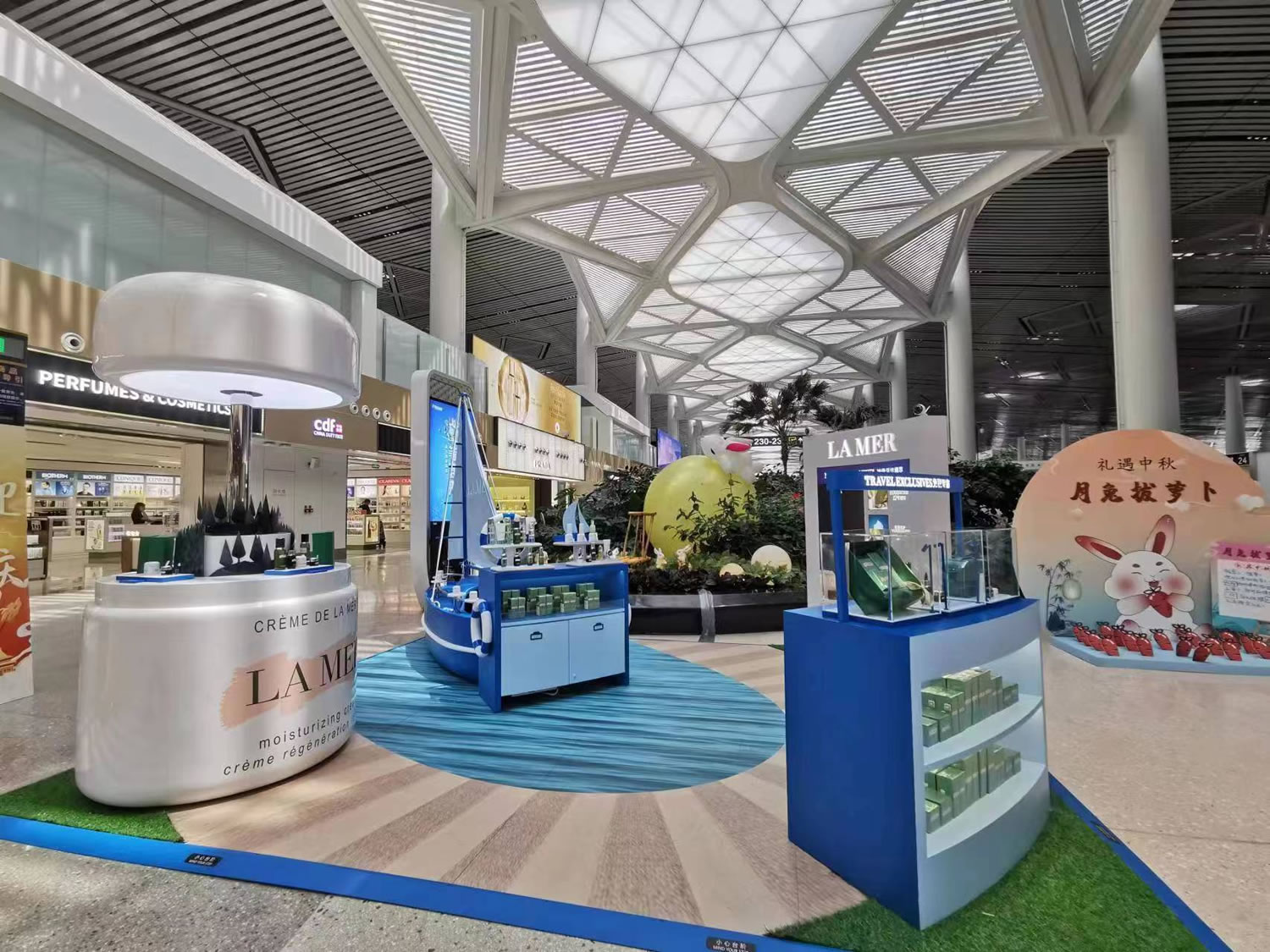 With the consumer and tourism markets recovering at a steady pace, CDFG seized the opportunities presented by the influx of Golden Week tourists and shoppers to stimulate the consumption power of travellers by building unique retail scenarios, elevating the quality of services and catering to diverse consumer demands.
Looking to the future, CDFG pledged to stay committed to the motto of 'doing business in good faith and providing high-quality services' and continue to develop its duty free business in Hainan.
Under the leadership of its parent company China Tourism Group, CDFG pledged to continuously provide better, innovation-driven shopping experiences for its customers, and promised to breathe new life into the Hainan duty free market and contribute to the construction of Hainan Free Trade Port and the island's development as an international tourism consumption centre.
Source: ©The Moodie Davitt Report