It has now been 11 years since the implementation of the Hainan offshore duty free policy. Dividends from the application of duty free policy in Hainan have proven vigorous development potential. The initiative of "Going to Hainan for duty free shopping" has become an important factor leading to the rapid upsurge of consumer enthusiasm. After more than a decade of deep cultivation of the Hainan market, China Duty Free Group (CDFG), as a leading enterprise in the global duty free industry, continues to integrate the concept of "doing business in good faith and providing quality services" throughout the business process, providing consumers with diversified quality services, boosting consumer enthusiasm and helping the construction and development of Hainan Free Trade Port with Chinese characteristics.
Cultivate internal strength, be practical and realistic, and exercise the spirit of doing business in good faith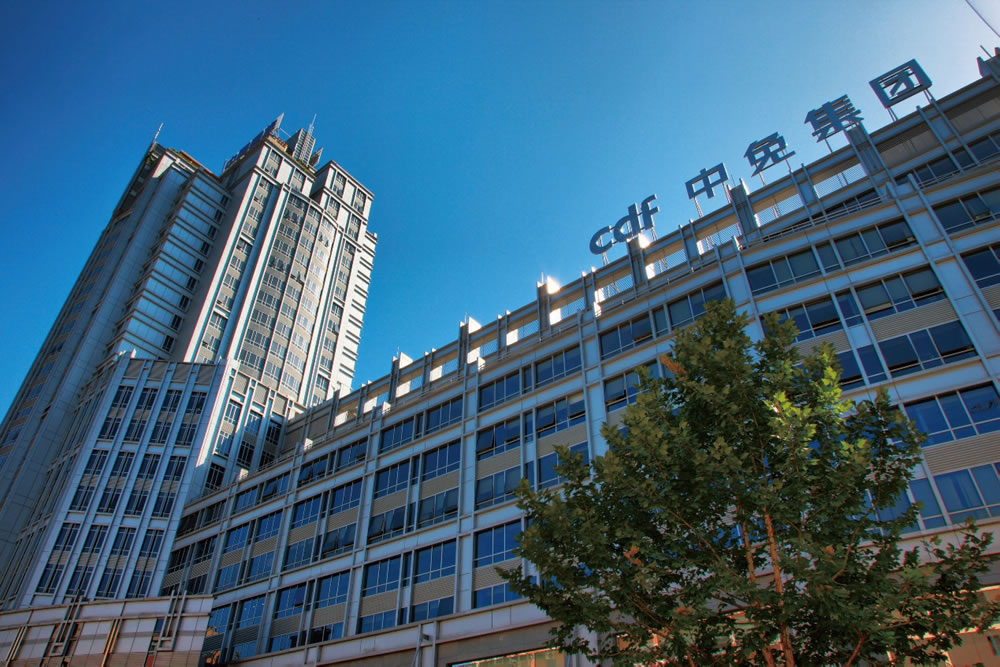 In 2011, the pilot implementation of the offshore duty free policy started in Hainan. As one of the national policies with the highest "gold content", it vigorously promotes the recognition and enthusiasm of people towards duty free shopping and facilitates the return of overseas high-end consumers.
According to the statistics from Haikou customs, throughout the first quarter of this year, the total supervised amount of offshore duty free shopping in Hainan reached RMB 14.72 billion, with a year-on-year increase of 8.4%; the number of purchased items was 20.27 million, with an increase of 14.2%; the per capita shopping amount was RMB 8,372, with an increase of 10.2%. It is obvious that the travel retail market in Hainan has shown great potential through the joint efforts of policies and enterprises.
"We should give better play to the fundamental role of consumption in economic development by cultivating a robust, law-abiding market environment relying on the advantages of the domestic super large-scale market, and attracting consumers by doing business in good faith and providing quality services, so as to make greater contributions to the construction of a free trade port with Chinese characteristics." With the continuous acceleration of the construction of Hainan Free Trade Port, under the leadership of China Tourism Group, CDFG has attached great importance to the spirit of the policy, actualized government policies by building our foundation on practicality and realism and implementing them at every level of practice, continuously consolidated the leading position in the global travel retail industry with practical actions, and made due contributions to the Group's acceleration of the construction of a world-class travel enterprise.
Guided by Party building and oriented by business improvement, CDFG relentlessly strives to improve its internal strength, streamline the team, cultivate talents, call on Party members to be front-line pioneers, give full play to the vanguard and exemplary role of Party members, and improve the cohesion and effectiveness of the company's Party branches. CDFG has carried out a series of activities such as "Star of the Red Sail", selected and commended front-line employees for outstanding work achievements and excellent comprehensive performance, and forged a team with strong innovation, high enthusiasm and leading service awareness. It has played an outstanding role in key work such as epidemic prevention and control, and taking on new projects.
In addition, CDFG has implemented relevant national policies at the main entrances and exits of its five duty free shops in Hainan as well as various platforms to remind consumers to be aware of "illegal purchasing agent" behaviors. Training programs have been organized for front-line sales personnel to ensure better supervision and management. It has spared no efforts in creating a secure shopping environment for consumers.
Upgrade services and optimize the entire process of duty free consumption with high quality and efficiency
To consolidate its role as the cornerstone of brand development by doing business in good faith, CDFG demonstrates responsibility, kindness and reliability with quality services, and strives to create a secure and comfortable shopping environment for consumers to ensure a pleasant shopping experience.
From its inception to its current role as the world's largest travel retailer, CDFG has continuously increased its business in Hainan and has formed a multi-dimensional layout in Hainan that includes Sanya International Duty Free Shopping Complex, Sanya Phoenix Airport Duty Free Shop, Haikou Duty Free Shop, Haikou Meilan Airport Duty Free Shop, and Boao Duty Free Shop.
Besides, CDFG has actively deployed online digital businesses while developing platforms such as "CDF Membership" for the purpose of meeting the needs of increasingly diversified forms of consumption, and there are now more than 20 million followers of the WeChat applet "CDFG Members". At present, CDFG has realized the synchronous and universal adoption of online and offline points in physical stores, introducing member bonuses to all links throughout "before travel and after travel" process.
During the Labour Day Golden Week this year, the online booking platform "CDF Hainan Duty Free Official Mall" launched a spectrum of value-added discount activities. In particular, it launched the exclusive privileges of "Real Bargain 5·1 Shopping Fun", and value-added discounts for the most popular skin care product combination sets, fragrance cosmetics, watch jewelry and fashion bags, so that CDFG fans can enjoy a one-stop shopping experience without leaving home.
The services provided by CDFG cover the entire process of "before, during and after travel" to empower consumers with all-round support continuity. In 2021, CDFG actively implemented the offshore duty free pick-up policies such as "Mail delivery" and "Pick-up when returning to the island", and continuously met the new demands of consumers by rapidly expanding the duty free business area, adding new shops with more categories, and adding business areas to offshore pick-up points, while providing all-round "mail delivery" services to make shopping easier.
While deeply cultivating the Hainan market and serving the national strategy, CDFG, with the support and leadership of the parent company China Tourism Group, has been fully implementing the concept of doing business in good faith and providing quality services, highlighting its role as an industry leader, and has fully integrated into the overall layout of Hainan to "accelerate the construction of a free trade port with Chinese characteristics and world influence".